UPCOMING EVENTS OF 2017
Oregon Koto-Kai presents
So-Shun Concert (Early Spring Concert of Japanese Koto Music)
at the Community Music Center, Portland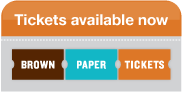 CONTACT:
MITSUKI
DAZAI 
kotomelodies@gmail.com
(541) 513-6417
CONCERT DATE/TIME:
Sunday, February 19th 2:30 PM
TICKETS: $15 (advanced) $20 (at the door)
After their successful 5th Anniversary Concert in fall and the 1st Holiday Concert in winter, Oregon Koto-Kai (Japanese Koto Society of Oregon) is proud to present another special concert on Sunday, February 19th at 2:30 PM. It will be held at the Community Music Center in Southeast Portland.
At this concert, OKK features authentic Japanese music played by koto (Japanese zither) and shamisen (three string lute). Players wear elegant kimonos, the traditional Japanese costumes. The program includes "Rokudan (six steps)", composed in Edo period and "Sakura (cherry blossoms)" for koto ensemble.  The audience will enjoy the journey to the old Japan.
Oregon Koto-Kai is an ensemble group playing this instrument since 2012, instructed by koto master Mitsuki Dazai.
Comments of audience at the past concert:
– Wonderful & amazing concert!
– Truly wonderful!!
For more information of Oregon Koto-Kai
oregonkotokai.org
Facebook.com/oregonkotokai
(541) 513-6417 (Mitsuki)
PAST EVENTS
---
Our 5th Annual Fall Concert is over. We had another successful concert. Many thanks to all of you who came!
On behalf of Oregon Koto Kai we would like to extend our appreciation to these businesses for their support.
Past Events
December 11, 2016 Holiday Concert at Epworth Church
December 4, 2016  Holiday Concert at Kennedy Violin
November 10, 2016 Happy Hour with Koji Osakaya Restaurant and Oregon Koto-Kai
October 2014 Oregon Koto-kai Concert Epworth United Methodist Church, Portland, OR
April 2014 Camellia Festival Newberg, OR 
August 2013 Mitsuki Dazai Koto Solo Recital, Guest Artist: Tylor Neist (violin) Portland, OR
February 2013 Asian Celebration (Eugene)
November 2012 Oregon Koto-kai Concert Epworth United Methodist Church, Portland, OR
October 2012 Festival Japan
February 2012 Asian Celebration (Eugene)